Teeth Whitening in Orleans - Dentist In Orleans - Orleans Dental
Seeing a beautiful smile on someone's face really makes our day, which is why we aim to do that with all of our services. Even though the pleasantness of a smile can never be tarnished, the glow and shine on one's teeth can deteriorate with the passage of time. Teeth whitening has helped transform the smiles of so many people and it continues to be an inspired cosmetic solution for many more. The testimonials and 'before & after' photographs of people having had professional whitening services prove its effectiveness in transforming personalities and appearances.
Why do our teeth turn yellow?
The need for professional teeth whitening may arise if you have pale or dull looking teeth, which often is the result of the negative lifestyle choices we sometimes make. A variety of things can darken your teeth which include coffee, tea, smoking, gum disease, and aging. Instead of letting stains ruin your pearly whites, allow Orleans Gardens Dental Centre to do a teeth whitening in Orleans for you. 
What is the process of teeth whitening?
At your convenience, we will provide you with suitable solutions. In-chair whitening is a quick procedure and doesn't take too much time. Further, if you can't afford to wait, our dentists in Orleans will give you a home based remedy, which will do its job while you are asleep or at work.
In-office or in-chair whitening is a bleaching treatment that gives immediate results. It involves a single visit to your dentist during which your teeth are isolated, and a highly concentrated bleaching agent is applied to your teeth using light and heat. 

At-home treatment uses bleaching strips and gels that are directly applied to your teeth with a brush or a thin strip. They need to be applied once or twice a day for 10 to 14 days, and are highly affordable. 
Is it bad to get your teeth whitened?
When you get your teeth whitened, you may experience a few postoperative risks such as tooth sensitivity. However, our renowned dentists can help with such problems by prescribing toothpastes and certain procedures that can help with sensitivity.
How long does teeth whitening last?
Teeth discoloration is inevitable with aging, so it is important to remember that teeth whitening does not last forever. At-home products may give minimal-to-great results that last for a few months. Professional dental procedures may extend that time up to 2-3 years. However, to really get a longer lasting result, care for your teeth is essential: 
Avoid eating or drinking staining foods and drinks such as beets, coffee, tea

Stop smoking

Visit our

Orleans dental clinic

regularly. 
Contact our dentist in Orleans, Ontario to give your teeth a fresh new look, or book an appointment online!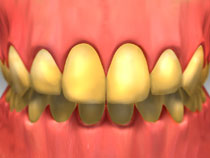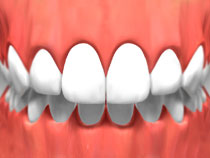 Last Updated On
2021-10-25