Porcelain Veneers in Orleans - Dentist In Orleans - Orleans Dental
We cannot always control the changes that our body undergoes, especially those related to age and time. With some time and continuous usage, teeth start deteriorating and become visibly older and worn out. Those who are not confident about the appearance of their teeth, start losing confidence to interact in public and develop a certain level of consciousness when laughing or addressing people. This is even more considerable in people who are professionally active.

Porcelain Veneers are similar to 'make-up' for teeth but hold much greater value than that. They can be used to hide dental defects like gaps between teeth, bite reclamations, chipped teeth and receding gums. These little shells, made of porcelain, are prepared according to each individual's needs. They require little preparation, last a long time and can bond very well with tooth enamel.

Porcelain has qualities allowing it to retain its texture and shine, despite long term exposure to discolouring elements like smoking. This is why it is effective in covering up harsh stains on teeth's surface. Dr. Thuy-Tu Nguyen and the experienced team at Orleans Gardens Dental Centre will help you achieve the flawless smile you always wanted.

Fix an appointment and visit us at our dentist in Orleans, Ontario to start formulating a plan to enhance your priceless smile.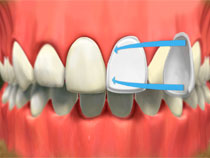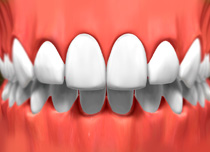 Last Updated On
2021-03-07