Invisalign Invisible Braces - Dentist In Orleans - Orleans Dental
Braces have been a way to correct teeth alignments for centuries, but with constant change in the methodology and advancements in medical practices, giving people beautiful smiles through braces has become a lot more convenient. Changes introduced to the basic design of the braces have in fact removed most unwanted side effects associated with the older designs.

The most notable problem with metal braces is their looks. Invisalign Invisible braces aim to remove this problem and make braces aesthetically superior, while still keeping the functional value intact. There are several reasons which contribute to the success of these braces, they are –
The invisible body is a big plus point, especially when compared with the metal structure of the traditional braces. It grants patients the confidence to be socially active, without being hesitant.   
They are convenient to use as you can remove them while brushing teeth or eating.
Easy to clean, they help maintain oral hygiene.
Invisalign Invisible braces are comfortable to wear as they are light weight aligners, which are customised to fit perfectly.
They do not compromise the well being of roots.
Fix an appointment with Dr. Thuy-Tu Nguyen and visit our practice in Orleans, Ontario to make use of comprehensive teeth straightening solutions.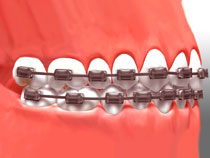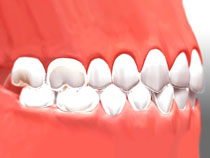 Last Updated On
2021-01-27