Tooth Extractions in Orleans - Dentist In Orleans - Orleans Dental
Tooth Extractions are only performed as a last resort. At Orleans Gardens Dental Centre, we work to achieve a perfect health status for your mouth and consider extracting teeth only under the following circumstances
Wisdom teeth can be a blessing if they erupt in the right place, but impacted wisdom teeth can be a danger to the life of surrounding teeth. Early detection and removal of impacted third molars is thus highly advisable.
When decay is so severe that it cannot be cured, the tooth can be extracted to control the infection and begin restoration work.
Teeth that erupt in the fracture line may need removal.
Some teeth might be removed to install certain dentures.
Misplaced teeth may cause overcrowding and they may be extracted.
Teeth may also be removed to accommodate to a more complete fit while preparing braces.
Dr. Thuy-Tu Nguyen practices every necessary precaution while conducting any dental procedure. Tooth Extraction take place in a controlled and sterile environment, ensuring the safety and comfort of our patients. The use of sedatives will be provided only after a compatibility check and consultation with the patient.

Contact us at our dentist in Orleans, Ontario if you would like to know more about our dental work.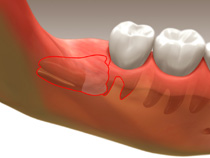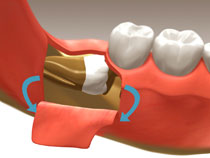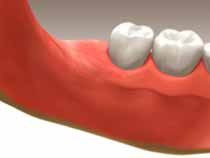 Last Updated On
2021-03-07