Dental Crowns Orleans - Best Dentist Orleans - Orleans Dental
When a part of your tooth's biting surface is lost, you have some restoration options at your disposal, depending on the nature of the damage. While composite bonded fillings, porcelain inlays/onlays are used for smaller restorations, a dental crownis used to replace the entire biting surface. There are several reasons why you may need dental restoration work, such as a crack or fracture in the tooth, a large cavity, and tooth decay.
An appointment with Dr. Thuy-Tu Nguyen will help you decide which kind of restoration is best for you. Allowing a dental defect, like a crack or cavity to linger in your mouth is essentially inviting trouble. Delaying medical attention can lead to more severe dental problems like a gum disease or decay, which can ultimately be the cause of tooth loss. Broken tooth surfaces can also cause malocclusion, TMJ (TMD) and headaches.
To make the restoration look and perform like a natural tooth, a sample will be taken and sent to the lab to prepare a perfectly fitting dental crown. The materials used in the preparation of this restoration duplicate the colour and texture of the patient's unique tooth enamel. Once the procedure is complete, your new artificial tooth will be indistinguishable from your natural teeth.
Contact us or visit us at ourdentist in Orleans, Ontario.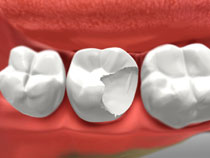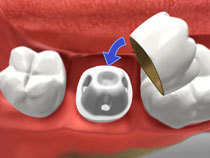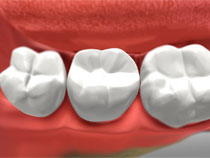 Last Updated On
2021-09-20