Dental Bridges in Orleans - Dentist In Orleans - Orleans Dental
Dental bridges have long been used and trusted as an effective restorative tool. They are used for bridging gaps between teeth, created by lost or broken teeth inside the mouth. The following points will help you understand more about how we can restore the balance in a patient's mouth:
It utilizes the strength of surrounding teeth, allowing for a sturdy hold.
The restorative work done via bridges looks and feels natural. Both in strength and appearance. The end result is a new tooth with a colour and texture matching that of a natural tooth.
One of the several negative aspects of losing teeth is a change in speech clarity. This dental work also restores speech clarity.
When an implant is affixed, the roots have to be removed along with the broken tooth. A dental bridge is much more conservative, allowing you retain your natural roots.
One of the biggest concerns after tooth loss is that the gap between teeth can cause alignment issues. By utilizing bridge restorations, many alignment related problems can be prevented.
Along with the above benefits, it is also time efficient. Completion of this operation would require only a few visits to the dentist.
It is always recommended to replace a broken or lost tooth as early as possible to avoid complications. If you're in need of dental work please book an appointment with Dr. Thuy-Tu Nguyen and plan your visit to the Orleans Garden Dental Centre in Orleans, Ontario.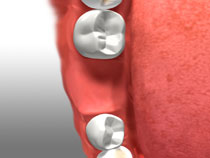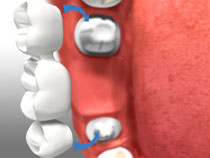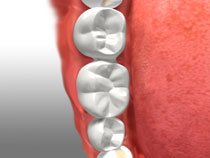 Last Updated On
2021-01-27